Collingwood Football Club were excited to launch their inaugural Magpies Sport and Business Program on January 28 at the Holden Centre.
The club's new education program powered by SEDA is designed to give students the opportunity to study in a practical, hands-on learning environment and gain real experience in the sports industry working alongside Collingwood.
Aiming to inspire and unite people through the power of sport and make a major contribution to the community, through the Magpies Sport and Business Program, the Club is committed to making an impact on the educational journey of students with an interest in a career in sport.
"Our partnership with Collingwood allows us to provide students with a more immersive experience in a professional sporting environment. Students can gain meaningful insights into a range of roles and careers within the elite sports industry and feel truly part of the Collingwood Football Club by helping deliver real projects and gaining practical workplace experiences. We're looking forward to an exciting year" – Dominic Cato, SEDA Group CEO
The dual diploma course opened with an orientation day, launched with a smoking ceremony and Welcome to Country led by Aunty Di Kerr, respected Elder of the Wurundjeri Tribe.
"Having Aunty Di and her daughter Melissa Welcome us to Country right at the start of the program meant everyone understood the importance of connecting with Elders, knowledge and culture. For everyone to be a part of the Smoking Ceremony means we're all sharing this journey together." - Jethro Calma-Holt, SEDA Groups National Indigenous Manager.
To commence their year, students will first explore the subject area of Social Media & Marketing as well as expanding on their knowledge of advanced coaching and creating inclusive environments within sport. Students recently enjoyed a presentation from Collingwood's VWFL Premiership winning Captain/Coach Brendan Stroud learning methods for coaching all abilities sporting teams.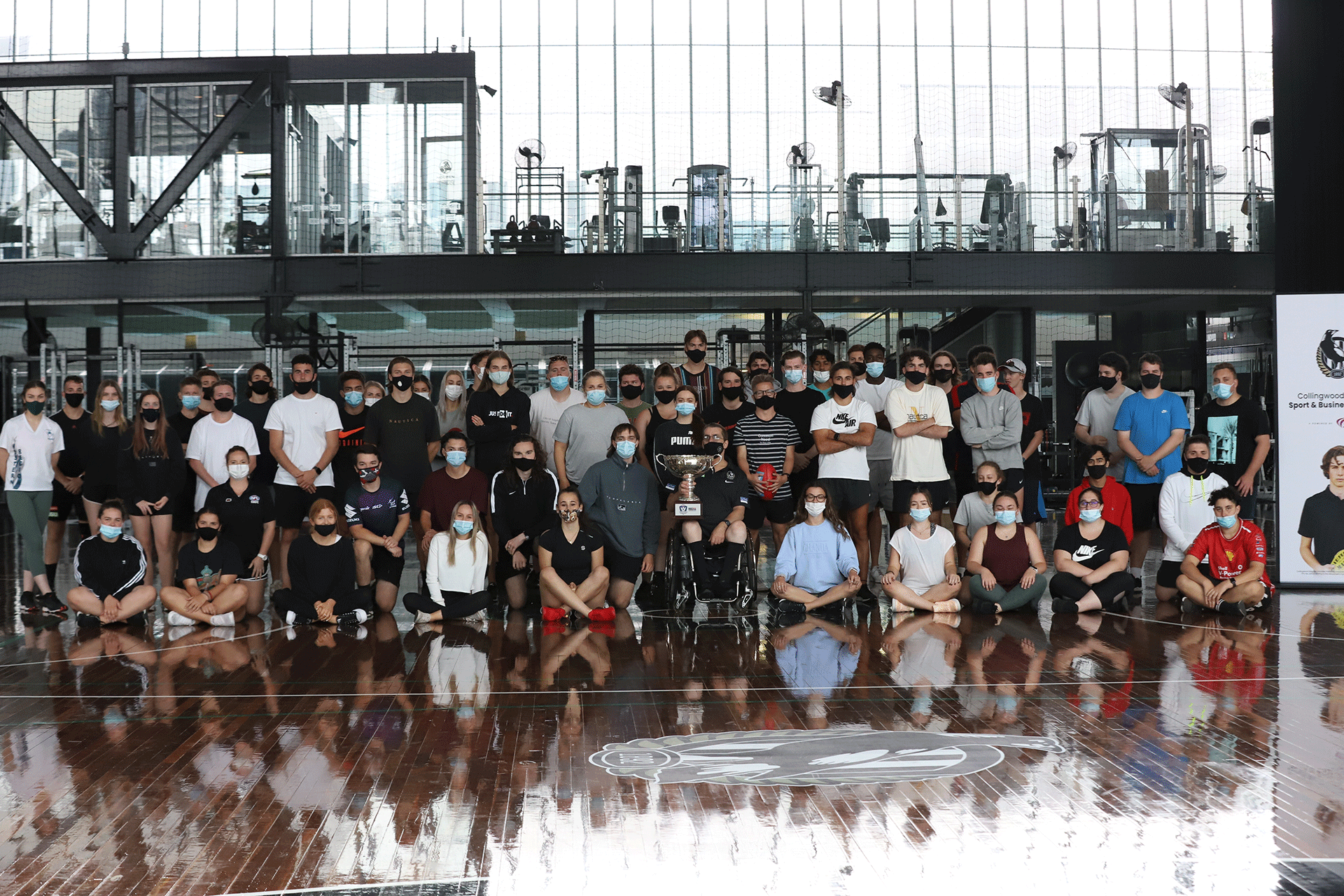 "To be able to expand upon our existing partnership with SEDA to include an integrated dual diploma course is exciting for the club and has allowed us to have impact on students' pathways into sport or further study. The program is a fantastic addition to the partnership and we can't wait to share the journey with each of the students" – Liz Dunne, Collingwood Community Manager.
Express your interest for 2022 by clicking here to receive up-to-date information when applications open in 2021.
*Collingwood FC provides marketing and promotional services on behalf of SEDA Group (RTO Number: 22503) relating to the recruitment of prospective students for this program.