Side by Side at Victoria Park
Collingwood was born at Victoria Park in 1892 at a time of terrible economic hardship.

Against all odds the club not only survived, it thrived – within a month it was the biggest in the league.

Collingwood never forgot the struggling community that surrounded Victoria Park as it battled through the harshest of times.
The club brought people together and gave them a sense of hope and pride. A place to belong.

The influx of spectators from all around Melbourne to watch the Magpies in action brought much needed business to the district.

The club was innovative and pioneering.

Collingwood was the first club to allow sustenance workers free entry to matches; the famous Jack Ryder Stand was built through an "Unemployment Relief Fund"; and the club regularly held large charity events at Victoria Park to support the local community and those doing it tough.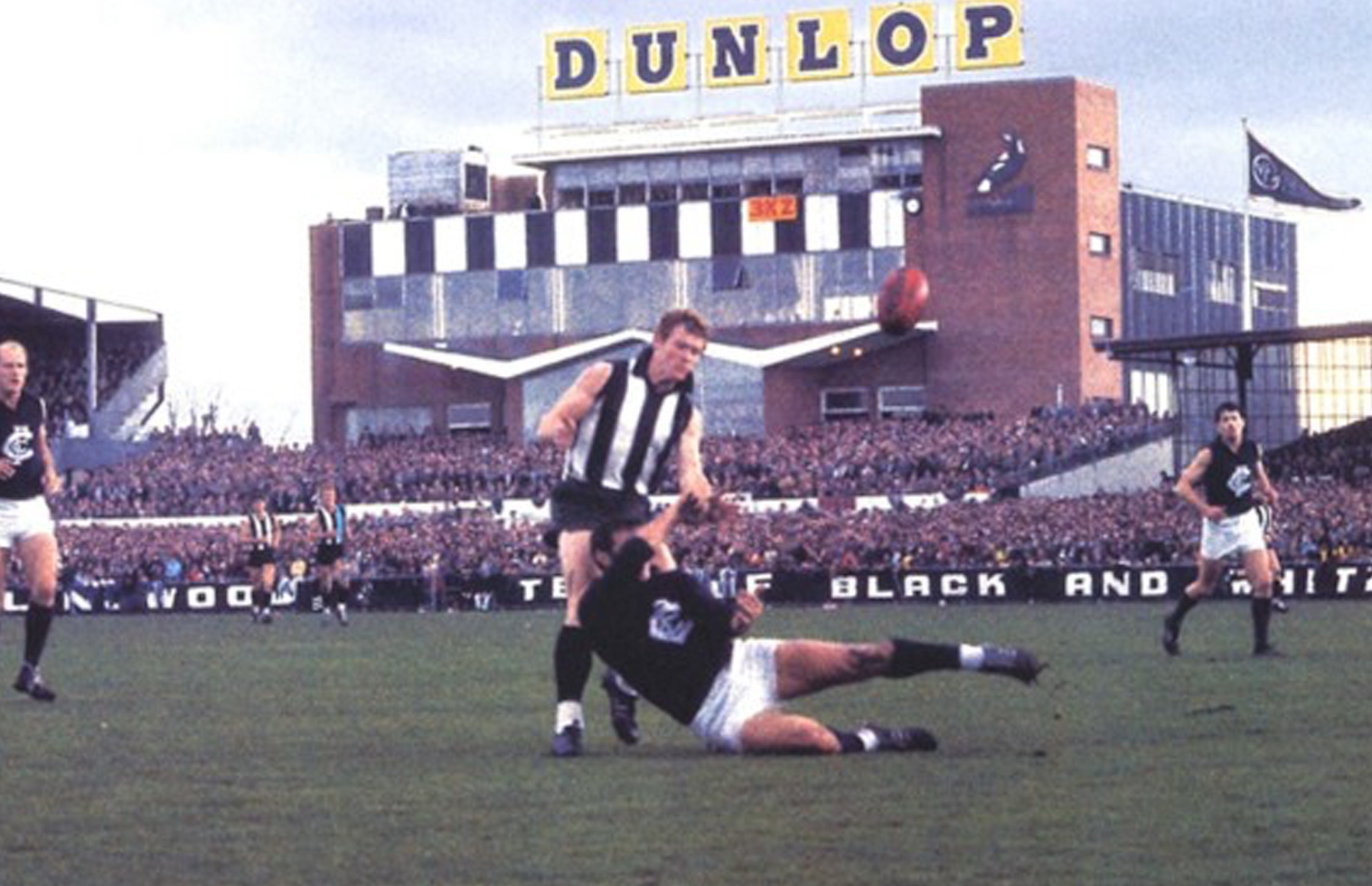 The Magpies always placed women first. The very first stand built in 1892 was a Ladies Pavilion; the new grandstand was the only stand in the competition to provide reserved seats for women. Many of the first members were women. Games were advertised as the ideal place to take your partner – "Victoria Park was a place where men would feel no regret or shame to take their wives, sisters and lady friends!"

During the Great Depression, the Collingwood "Machine Team" won four Premierships in a row, an extraordinary record that still stands today.

The combination of on-field success and the club's socially aware and sympathetic attitude has inspired generations of Magpie supporters with a loyalty and passion that endures today.

Making an impact in our community remains as important today as it did when the club first formed.